Authorized Öhlins Service Center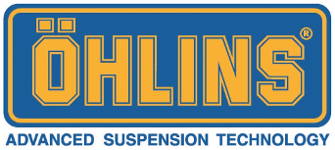 3DM Motorsport is officially authorized and certified by Öhlins to repair and/or modify their shocks (dampers). For general repairs, we use nothing but Öhlins OEM parts. All Öhlins dampers modified by 3DM Motorsport are verified by Öhlins USA to ensure the highest quality.

Re-valve Service

Öhlins dampers can be revalved to suit custom needs. Valving is not as simple as correlating to a spring rate. Valving is about the force created at certain vertical wheel velocities. Contact Us for more information.
Note: All Öhlins dampers purchased from 3DM Motorsport include one free 'Basic Re-valve" service. This can be used at initial purchase or at anytime in the future.

Upgrade Service
3DM Motorsport can upgrade all "Road and Track" suspension kits to the new "Dedicated Track" suspension kits.
Repair Service
No matter the brand, all dampers will need to be "refreshed" at some point in their life. This is dependent on a combination of time, distance, and type of use.
Warranty
All Öhlins "Road and Track" kits come with a 2 year warranty. If you purchased an Öhlins suspension kit from 3DM Motorsport and there is a need to submit a warranty claim, please contact us and we will do the legwork to submit the paperwork.